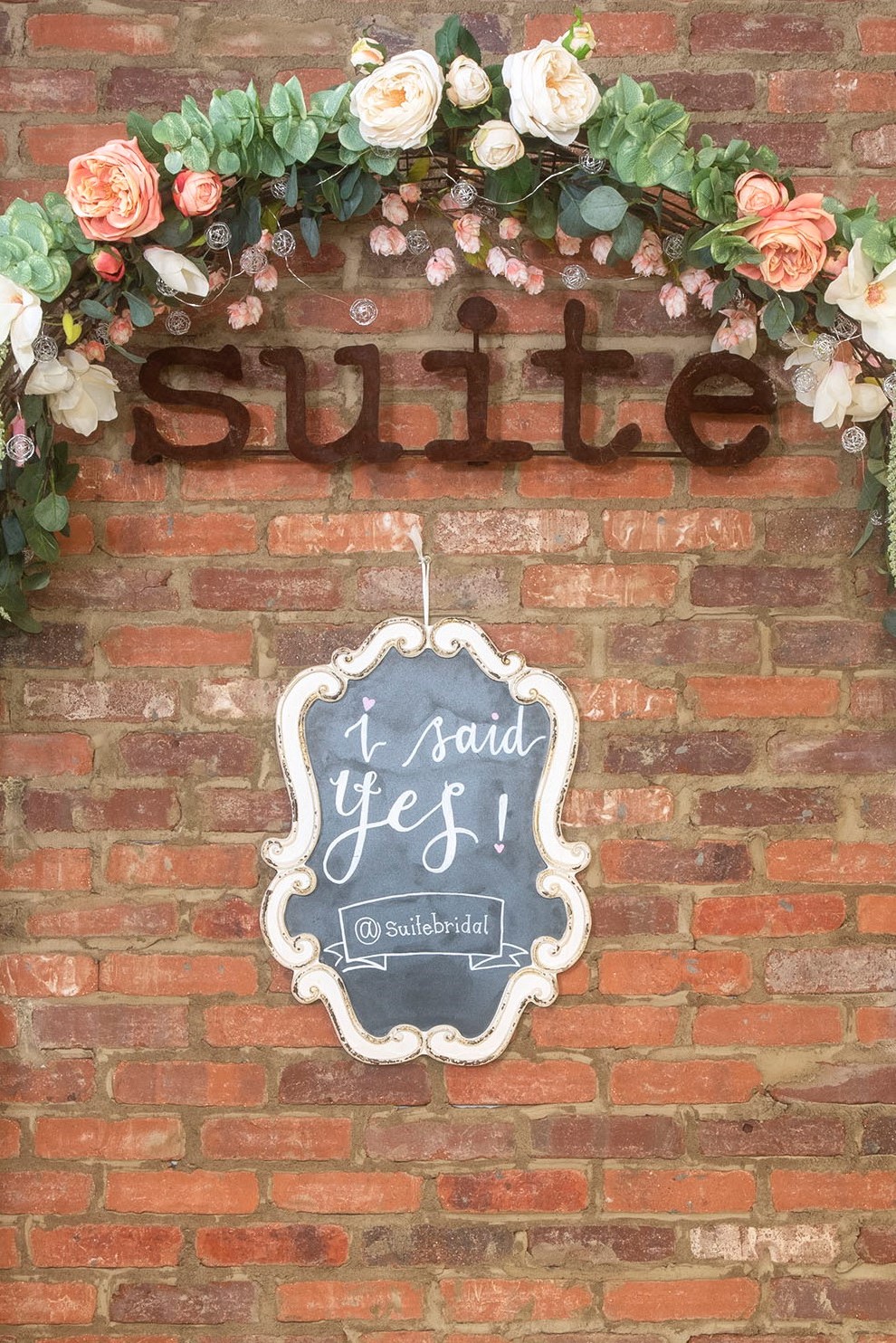 Kallie Roberts
2022-04-16
We went to 4 different bridal shops and this was by far the best experience. The shop itself is so so beautiful and our stylist, Olivia, was a breath of fresh air. It was personal, price ranges were perfect for a bride on a budget and they had such an array of choices. Most of all, she said yes to the dress!!!
I didn't find "the dress" here, but I sure got close! Keyerra was an amazing stylist and I felt very special shopping here! Highly recommend ❤
I scheduled 6 appointments at various bridal shops throughout ATL, and Suite Bridal was the first stop. I had no idea what to expect going into this process and was super anxious. But when we arrived, I was introduced to the most considerate and down-to-earth wedding dress expert, Ms. Butterfly! She was super thorough in explaining the many types and styles of dresses and fabric. With consideration, Butterfly listened to my wishes and concerns, and offered thoughtful encouragement and advice. When I got overwhelmed by my family's opinions, Butterfly was the voice of reason and helped to reground the group. For a moment I felt insecure, and Butterfly offered gentle reassurance. When the emotions were high and I was in tears, Butterfly (with her zen-like vibe) helped me to return to the present moment and empowered me to listen to my gut feeling. I would 1000% recommend the Suite Bridal! The service and atmosphere is unmatched!
Suite Bridal brought me probably my most favorite piece from my wedding - THE dress. I had had a terrible experience with a massive bridal store chain that shall remain nameless where they had called me 2 months after buying my dress to tell me they didn't have it in stock. I was frantic to find a new dress, but honestly it was a blessing in disguise because I hadn't fallen in love with the original dress and thought that feeling "that moment" about a dress was just something you saw on tv. Boy, was I wrong. I found Suite Bridal from a random Facebook friend's "found the dress" post and figured I would give it a shot. I always thought that bridal shops only sold dresses in the multiple thousands, but I was so happy to learn that they had a selection of off the rack dresses that were reasonably priced. They even worked with me on my price range and lowered the price of some dresses to make it work for me. I didn't even realize you could do that given my experience with the previous nameless-shop. Needless to say I tried one particular dress that made be feel like it was handmade for me and even fit me already almost perfectly. My dress make me feel "the moment" and I couldn't believe I had allowed myself to almost wear something else on my big day. My new husband loved it and I got so many compliments on the dress. I am so grateful to Suite Bridal for what they've given me. I wish I could wear that dress every single day of my life.
Absolutely recommend this place!! ❤❤Although we ended up getting daughter's dress elsewhere ( which was Not awesome😭). Everything at Suite Bridal was awesome!! Fabulous atmosphere, excellent customer service, amazing dressing room and extremely cean! They caterered to us in every way possible Keyerra was most gracious host!!!
Bridgette Hancock
2022-02-23
The staff were very attentive and knowledgeable. I could tell they all took pride in and enjoyed their work. Even though I didn't find my dress here, they made it a very welcoming and pleasant experience. I would definitely recommend looking for your dress here!
Thank You, Thank You, Thank You, Suite Bridal! I worked with Carissa and she made this such an easy and special process. She made sure to pick dresses of a variety of styles since this was my first (and last) wedding dress appointment. They have an incredible selection. I adored every single dress I tried on. She was honest in her opinions and with her help, I found the dress of my Pinterest dreams. One of my favorite aspects of this salon is that every dress is $2000 or less. I have expensive taste, so knowing that every dress was within budget helped me enjoy this experience that much more! I never even looked at a price tag! Plus 10% off if you purchase within 24 hours of your 1st appointment. Be sure to get to the area a few minutes early to find parking!! (As so be expected in the Virginia Highlands area!!) Thank you again Suite Bridal for such a memorable experience. I can't wait until my dress comes in so I can obsess over it even more!!!
It took 6 boutiques to find my dress and Suite Bridal was probably the lowest ranked of them with my experience. They have a big selection of bridal dresses (I think) but I wasn't allowed to go to the discount section by my stylist (seriously). She also tried telling me that I couldn't try on one of the dresses I wanted because it was about $500 out of the range. I insisted that I was aware but wanted to try it on anyways. She let me try it on after that. We were only allowed to take 6 dresses back to try on. She asked my crew to do a drumroll every time she pulled the curtain back to show my dress. I think that would have been fine if I had wanted it, but I didn't, so I felt like it really slowed down the process. The store is gorgeous and everything else was fine, but I was so put off that when my mom told me I could buy the dress, I told her I didn't want to at the moment because I needed time to cool off…
Dallas Fletcher
2022-01-07
I cannot write a review that would come close to recreating the experience I had at this boutique! After two days of shopping for the perfect wedding dress for my elopement with no luck, I was relieved to find this welcoming boutique with an optimistic staff ready to accept the challenge of helping find me a dress! Within two hours, I was walking out with my dream dress that fit like a glove! 🤩Butterfly and the entire team was a dream to work with!
Monday - Thursday
10:00am - 5:00pm
Friday - Saturday
10:00am - 6:00pm
Sunday
12:00pm - 5:00PM
@SuiteBridal